انا مثل جرناس في معدني الماس
اردني قوي الساس فيصلاوي رافع الراس
وبالتوفيق للفيصلي وعقبال الدوري والكأس وكأس الكؤوس
الفيصلي سيد الكرة الاردنية
اللهم احمي الاردن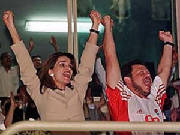 Click here to enter King Abdullah Website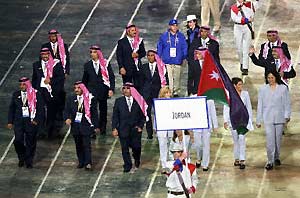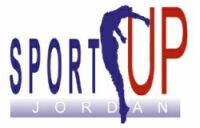 مدرسة الفيصلي هي مدرسة في الأخلاق و الأدب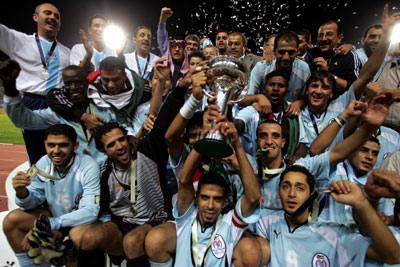 يله يله فيصلي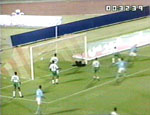 يا فيصلي:من يعرفك يحبك...ومن يحبك يهواك...ومن يهواك ما ينساك..ومن ينساك...يقصف عمره!!!
وان شاء الله الفوز للفيصلي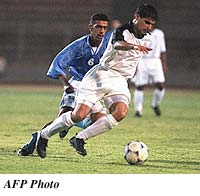 وسيبقى الزعيم زعيم
"Soccer is the most popular sport in the world. More people around the world watch it than any other sport.

Soccer began in 1863 in England with the formation of the London Football Association and in 1904, FIFA (Federation Internationale de Football Associations), Soccer's international governing body was formed. In 1930, the first World Cup was held in Uruguay with 13 countries participating (Uruguay beat Argentina 4-2 in the Final) and has been held ever since every four years except the years of the war.

Soccer as a whole is so popular and so many are devoted to it that a war broke out between Honduras and El Salvador because of a World Cup qualifying match. The worst soccer riot in history began when a goal was disallowed in a 1964 Olympic qualifying match in Lima between Argentina and Peru. 309 people were killed with 1000 others injured".


فيصلي العز واللة العز بيلبقلك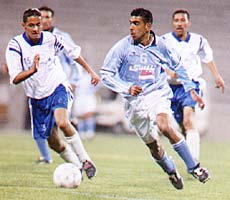 ما شاء الله عليه الفيصلي دائما بطل الابطال
لاموا افتناني بزرقاء العيون
ولو راؤوا عيناك ما لاموا افتناني
لو لم تكن اجمل الالوان ازرقها
ما اختاره الله لونا لسماوات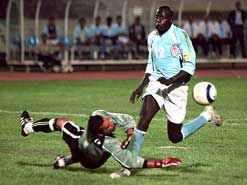 يا نسر ما يهزك ريح
ضلك عالي وعن القمة لا تزيح
لانك فيصلاوي وعالقمة انت بتعيش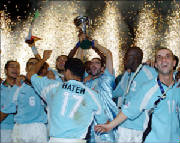 الاردن اولا
والفيصلي الزعيم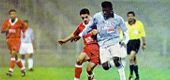 ويلي عليهم ويلي عليهم ....... فيصلي الازرق كاسر عينهم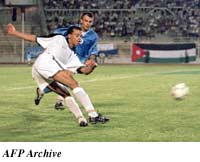 ازرق يا موج البحر
ازرق يا كل الفخر
ازرق يا موج البحر
ازرق ياازرق يا موج البحر
ازرق يا كل الفخر
كل الفخر

الفيصلي قادم لحصد البطولات و يا نسر ما يهزك ريح
و يلك يلي تعادينا يا ويلك ويل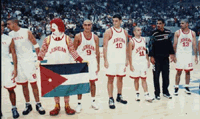 Al-Faisaly
الفيصلي
الأردن


تأسس سنة : 1932


وهييييييييييه يالفيصلي .... بدنا الدوري وبدنا الكأس ...
وهييييييييه يالفيصلي .. وبدنا نقهر كل الناس ....
Sport Links!
International Football Results
Asian Soccer Index for links to asian football tournaments and leagues